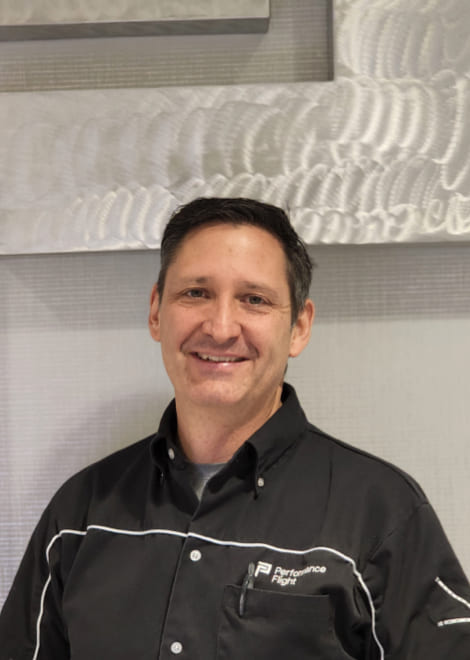 Director of Maintenance
Tim has been with Performance Flight since March 2013. He holds an A&P with IA authorization. He has played a vital role in the inception of Performance Flight's well trusted maintenance department.
Tim grew up surrounded by the aviation industry, as his family ran the City FBO in the small town of Ottawa, Kansas. Tim learnt a wide variety of mechanical skills from his father who was the A&P with IA certification. As a young child, he developed a keen interest in all things mechanical, as well as the high standards of safety and precision craftsmanship, which were instilled in him from an early age.
Tim has completed a wide variety of manufacture's training programs including but not limited to Cirrus, Continental, Lycoming, and Williams. The valuable relationships that he has developed over the years, with many industry professionals, engineers, service personnel and advisors, bring a well-rounded perspective to the maintenance department.
The concept that there is nothing that you can't figure out, with a little help, was a foundation principle that has stuck with him for the 40+ years in the industry.
Tim's friends often refer to him as "The Cirrus Whisperer".