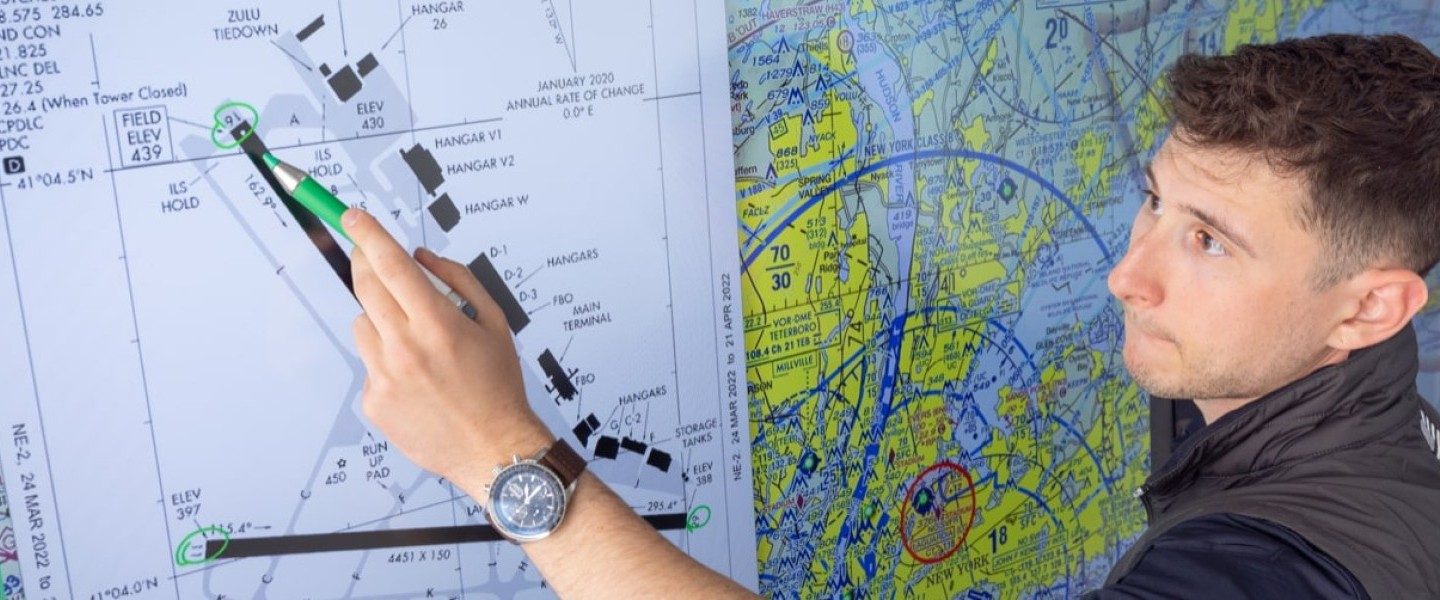 Performance Flight is a state-of-the-art flight training center located in White Plains, NY, the closest airport for flight training from New York City (NYC) and centrally located for all of Westchester and Fairfield counties, offering an array of services including basic pilot training, advanced pilot training, and experience flights.
Every one of our elite pilots has thousands of hours of experience, providing the most comprehensive and advanced flight training available. Our unique curriculum is customized, enabling each student to individually maximize the benefits of his or her experience. The unparalleled quality of instruction is also complemented by a personal level of attention.
Next Gen Training - Only from Performance Flight
The way that flight schools teach people how to fly has not changed much for decades. At Performance Flight we are innovating by integrating technology with training material. We recently moved into a brand-new state-of-the-art office with the latest technology including Smart Boards. This allows us to teach in a way that has never been done before. Flight instructors and students can mark-up airport diagrams and sectionals when planning flights. We are also leveraging photography and video equipment by rigging our planes with Go Pro cameras. This allows us to review what a student did frame by frame after lessons during the post-flight briefing.
"I can't recommend Performance Flight highly enough! I think it's a great school to come learn at and a great facility to continue flight. You can rent planes after you get your pilot's license, you can continue your training on to instrument training and whatever you want to learn."