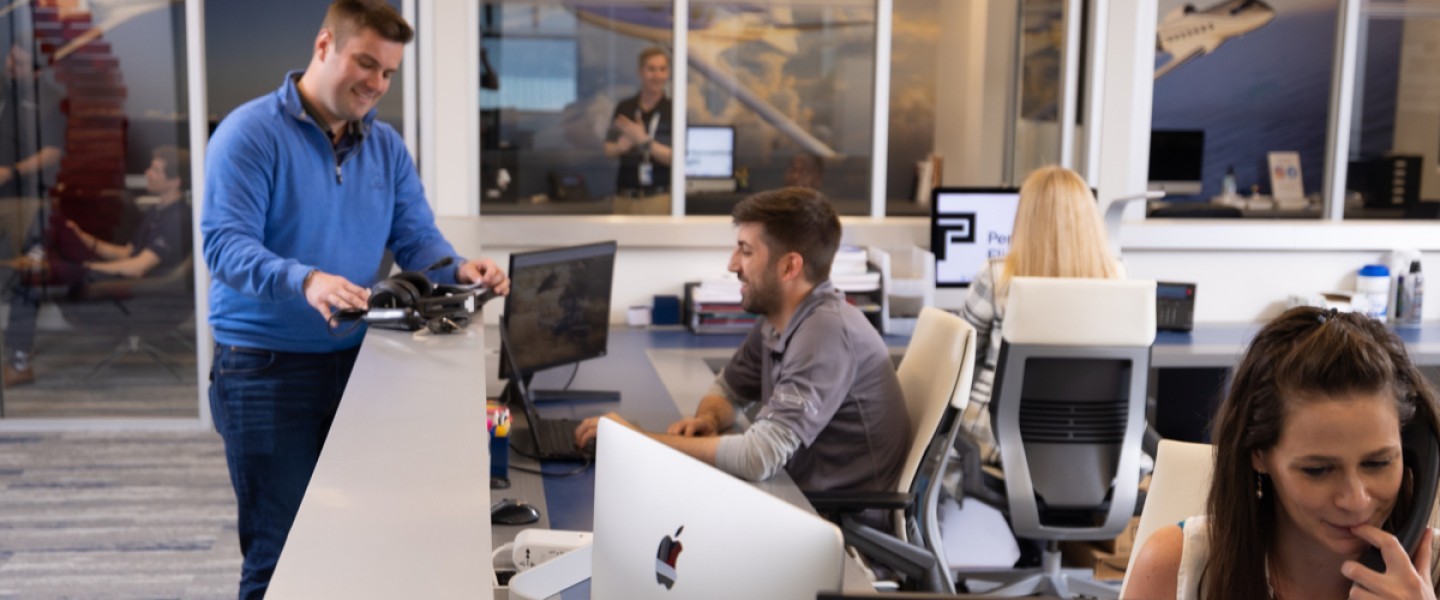 The concept was simple; open the best flight school possible using the best available aircraft.
In addition to the pure pleasure of learning to fly, more and more people—in our increasingly up-to-the-minute society—are looking at personal airplanes as a means of transportation. This led to unanswered demands for high-quality training.
Our commitment to excellence is as strong today as when Performance Flight first opened its doors, and we continue to innovate and lead the way. Since 2007, our reputation has been solidified as one of the best flight schools in the world. In fact, aircraft manufacturers seeking to improve flight training now regard us as a model.
To continue providing excellence in service the company has grown to offer both charter brokerage, charter operations through our newly acquired Custom Jet Charters (CJC), and aircraft management and maintenance services. We consider ourselves an Aviation Solutions Provider by offering a full range of turnkey services to a diverse marketplace.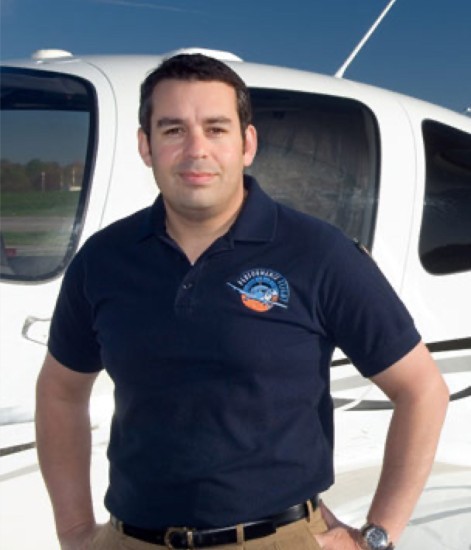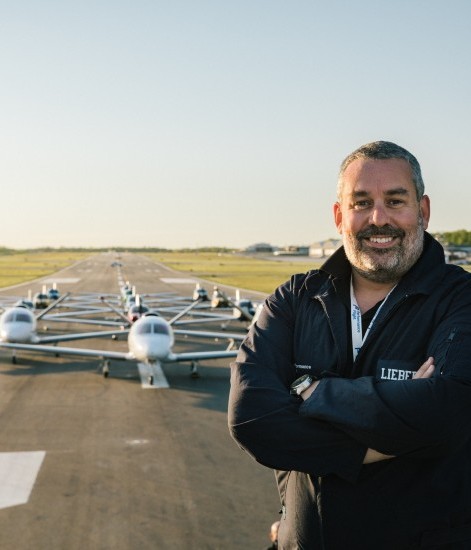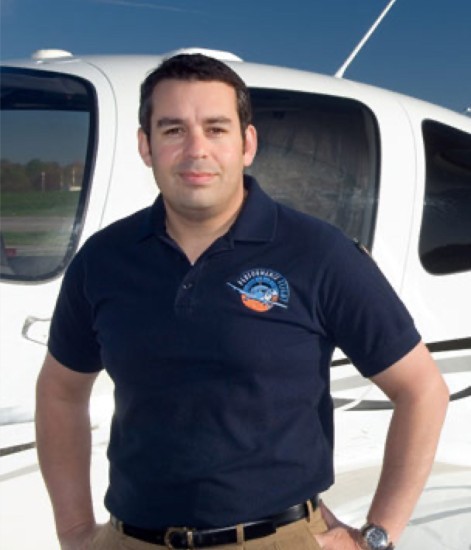 Our History
Performance Flight was opened in 2007 by Lewis Liebert. The company started with one Cirrus plane, a SR20-GTS to be used for flight training. At the time Liebert wasn't yet a pilot so he modeled the company around what he'd want as a customer, both as a student and as a renter.

The timing was excellent and the response stronger than expected. Quickly, the fleet grew, adding more SR20's and SR22's. Performance Flight was the first training center in the world to offer the SR22 Turbo.

In 2008 the fleet continued to grow and reached 20 planes. Aside from university and commercial programs, Performance Flight developed into the largest Cirrus Training Center in the world with 11 planes for training and rental. But this was just the beginning of our growth. We maintained a pattern of being the first in the world by offering Cirrus Perspective aircraft for training and rental.

Soon to follow was our Executive Pilot Program, presenting non-pilot owners with a complete solution. The program was welcomed by the industry and quickly grew as we structured the operation to support the use of small piston planes as well as larger turboprop and jet aircraft.

Serving a very high-end group of clientele, Performance Flight opened its Charter Division. Operating as a broker, we were able to offer a remarkable level of customer service and individualized attention, as well as give our clients powerful economical and cost-effective charter solutions. We are now capable of providing services for short local trips and those spanning the globe through our newly acquired company - Custom Jet Charters (CJC).

The company continues to expand having added a full-service Maintenance division to handle our fleet of piston and turbine aircraft. In addition, in 2019 we moved into a state-of-the-art brand new 4,000 square foot office space in the newly renovated Million Air FBO. We are excited to invite you to come check out our facility and meet our dedicated staff.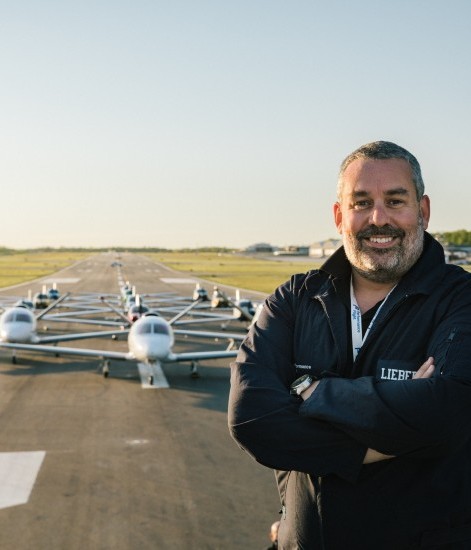 Our Philosophy
One of the first experiences that led to the launch of Performance Flight was a Discovery Flight taken by our company founder, Lewis Liebert. Not yet a pilot, Liebert quickly realized the industry is mostly run by operators who all have significant pilot backgrounds, but little business experience.

So, when Mr. Liebert decided to form Performance Flight, he did so based on how he wanted to learn to fly himself. The first decision, an easy one, was to use the Cirrus aircraft. The safety features were clearly the best of class, and it was also among the fastest, and definitely the most luxurious. And perhaps more important than the selection of the Cirrus aircraft as the hiring process for Certified Flight Instructors (CFIs).

Performance Flight set employment minimums far beyond what was considered standard. Just to be invited for an interview, a pilot was required to have no less than 2,000 hours total time with no less than 1,000 of instruction given. At the time, in 2007, airlines were hiring people with less than 300 hours so finding a CFI was hard enough, but especially challenging with such high minimums. Years later, Performance Flight still maintains the same minimums and the instructors have an average of approximately 4,500 hours of experience, almost all having either an ATP rating (the highest rating offered by the FAA) and/or a bachelor's degree in aviation.

Quickly the focus of the training programs became forming strong habit patterns and working on Aeronautical Decision Making (ADM) and Scenario-Based Training (SBT). In 2008 Performance Flight began the task of creating a new training syllabus that challenges the way flight is taught. After two years of tedious work, the most comprehensive, scenario-based, Private Pilot Syllabus was completed and put to use.
Performance Flight maintains among the highest standards of flight training available. We don't look at FAA minimums as benchmarks, but instead help students achieve their overall goals at a pace that's conducive to their lifestyle.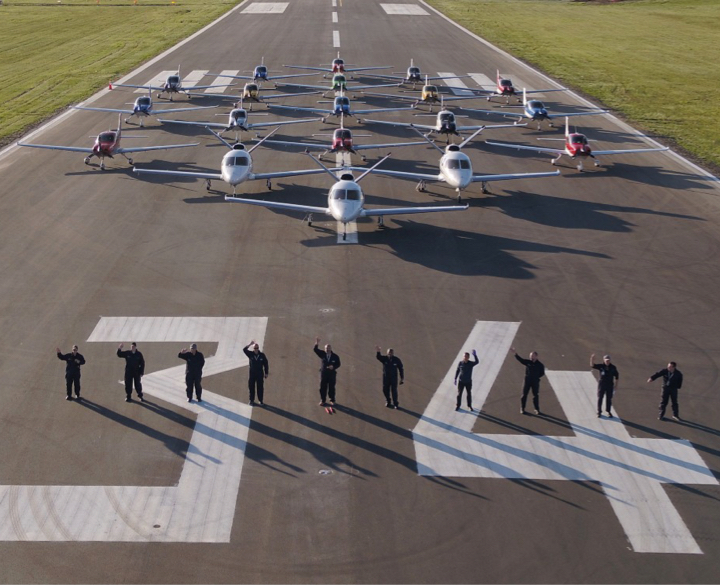 Our Team
Meet the group of people who dedicate themselves every day to ensure that Performance Flight runs to the highest of standards. Take a glimpse behind the curtains to meet our amazing team of passionate professionals!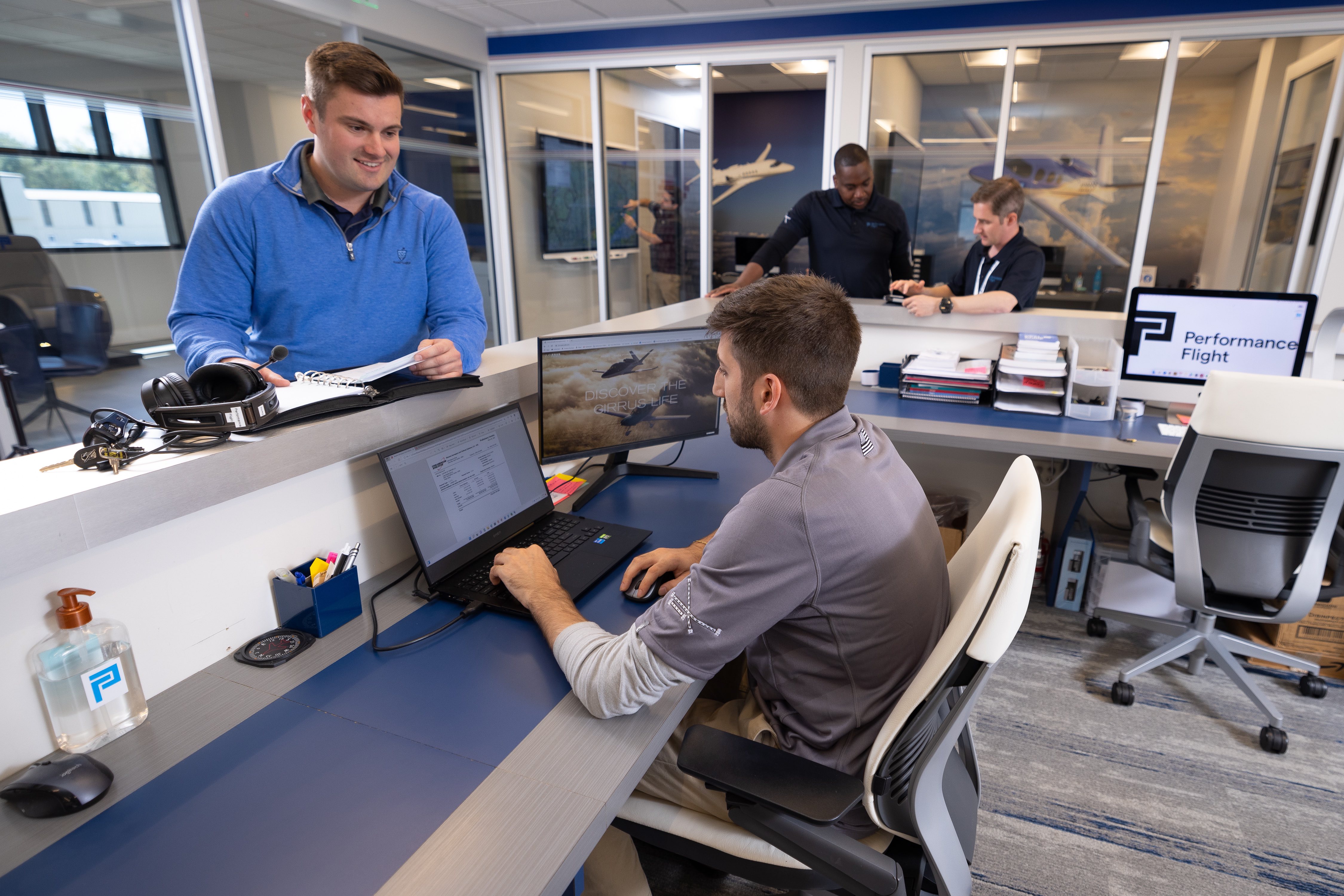 Careers
Performance Flight's commitment to excellence is as strong today as it was when we first opened our doors. Since 2007, we have solidified our reputation as one of the best flight schools in the world , while we continue to innovate and lead the way.