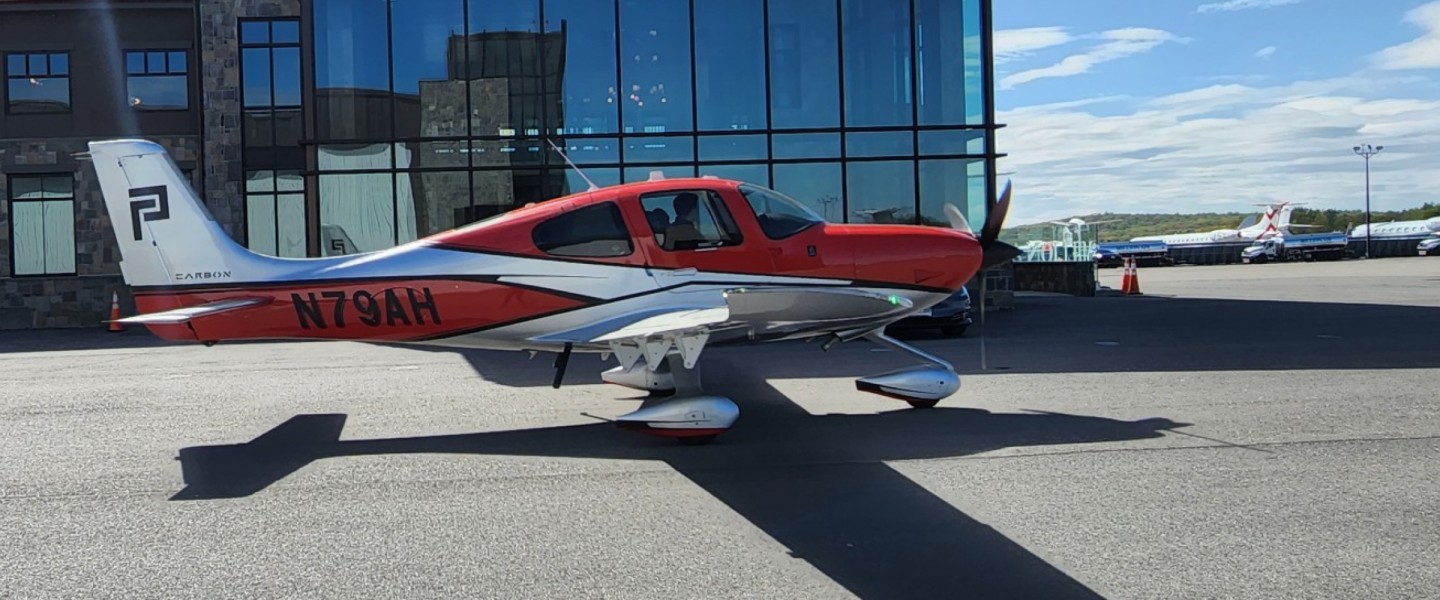 If you seek greater performance and all weather capability, the SR22 is for you!
For the more experienced pilot you can consider flying an SR22. This model, identical in appearance to the SR20 and SR22T, features a 310hp Continental engine propelling you along at 180kts - letting you travel from New York to Chicago in approximately 3.5 hours. Additionally, the SR22 holds more fuel enabling longer travel distances. Other differences include FIKI – Flight into Known Icing and Supplemental Oxygen.
| | |
| --- | --- |
| Max Cruise Speed | 183 ktas |
Rental Requirements
All renters must be in possession of a valid Private Pilot License and a 3rd Class Medical Certificate or Basic Med. Both documents must be presented in order to reserve a plane. Non-owned renters' insurance is also required and can be purchased at the time of rental.
No less than 6 hours in a similar make and model within the last year
200 total hours as PIC
Instrument Rating with recent currency
Successful completion of Cirrus Transition Training Course
Completion of a proficiency flight test given by a Performance Flight instructor.
Requires a High-Performance Endorsement in your logbook.
Requires completion of the Icing Awareness Course
| | |
| --- | --- |
| Flight Instructor | $159/hr |
The planes you will be renting are owned by individual clients who expect our customers to treat each plane with the same respect and care as if it were their own. Planes will be clean and ready for you in the best condition possible. Any variances should be noted on the "Dispatch Sheet" prior to taking off. When you return, the pilot will conduct a post flight inspection of the plane ensuring that it is returned in the condition it left. Should you experience any problems with the plane, you are required to notify Performance Flight immediately. Emergency contact information will be provided at the time of rental.
All planes will be fueled according to your needs and oil topped. The rates include fuel and oil which is known as a "wet rental" A fuel card will be placed in the "Key Book" for your use. If fuel is needed at another airport, it should be purchased on a Performance Flight provided and aircraft specific fuel card.
Pilot Renters are responsible for their own fees, including landing, handling, and or tie down /hangar fees at all airports other than at home base - HPN.
Performance Flight does not impose any "Daily Minimums" on its Renters. Multi -Day rentals are available based on aircraft availability.