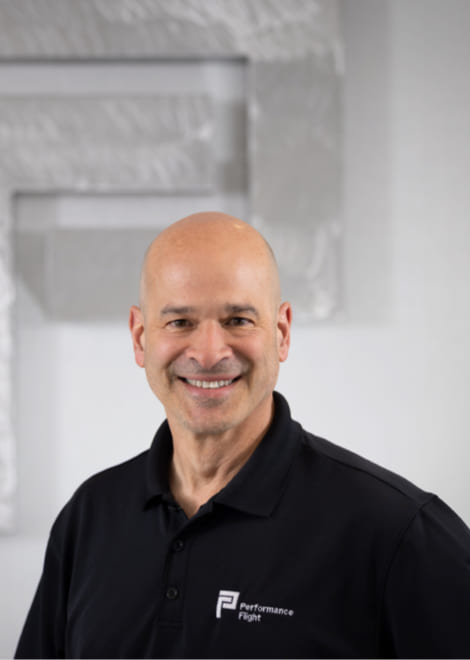 VP & General Manager
After graduating Syracuse University with a bachelor's degree, Mark pursued his passion for aviation. Initially for recreational purposes, Mark transformed his passion into his career, obtaining his Commercial and Flight Instructor ratings (CFII) -as well as his Cirrus Standardized Instructor Pilot (CSIP) certification.
As Vice President and General Manager, Mark oversees all day-to-day aspects of Performance Flight. Mark's responsibilities include the management of a large fleet of aircraft utilized both in training and rental operations, as well as professionally managed aircraft for private clients. Mark enjoys working with new clients looking to start their journey in aviation as pilots in training. You will often find Mark volunteering to take future students up on "Experience Flights" to share his passion for flying with others.
Prior to joining Performance Flight, Mark was the Regional Sales Director at Cirrus Aircraft and Eclipse Aerospace, where he gained valuable experience in aircraft sales and acquisitions, as well as business development. His primary role was as a demonstration pilot for potential buyers throughout New England and Eastern Canada.
Besides aviation, Mark's interests include coaching junior hockey. He has achieved his level 3 USA Hockey coaching certification which he happily utilizes while coaching his 3 children who play on travel teams. Mark lives with his wife and children in Connecticut.