Above and Beyond Aircraft Management
06.01.22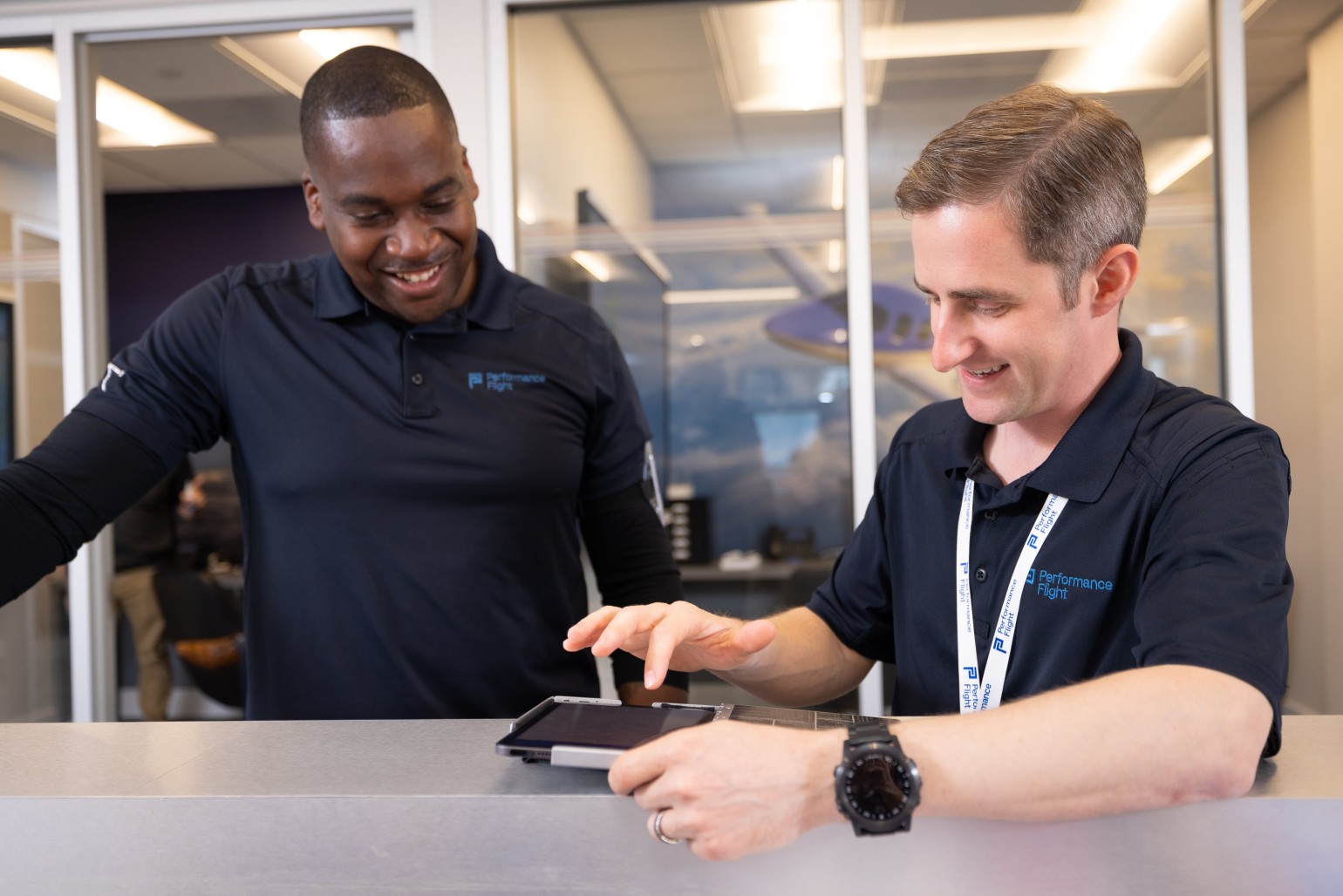 As an aircraft manager, it is my responsibility to make certain that any aircraft under my purview remains airworthy and within compliance of all manufacture and FAA regulatory requirements. I think we can all agree this is a fair expectation for any aircraft owner and should undeniably be the basic standard of aircraft care.
At Performance Flight we set the bar much higher by viewing aircraft management through a much different lens than others. Our focus begins with preparing for the future sale of your aircraft and its preservation of value…yes, you read that correct. But what do I mean by this…?
Well, we start with the basics - all aircraft maintenance is performed by our licensed, experienced, and factory trained Airframe and Powerplant mechanics. We exceed all manufacture recommendations in terms of scheduled maintenance intervals, general cleaning, detailing, and by carefully monitoring the quality and condition of parts/products installed on the aircraft.
All aircraft maintenance tracking is performed using a multi-layered approach that consists of digitized maintenance tracking backed by traditional paper logbooks. Our paper logs are stored within fire resistance cabinets and are scanned for digital archiving on a routine schedule. As you may know, the quality and preservation of records is key to protecting aircraft value.
Operationally, we maintain our aircraft in a state of optimal readiness at all times. It is our goal that you will never step foot in an aircraft that is not properly maintained, beautifully cleaned, and completely updated to offer a sound operational peace of mind. Our team routinely monitors each aircrafts engine, airframe, and in-flight data to catch and mitigate small problems before they become more serious.
However, in the rare event you experience a mechanical difficulty outside of White Planes, we have excellent mobile support resources to come save the day! As a managed client of ours, you have an abundance of top resources at your fingertips that are only a phone call, email, or text away 24/7.
If you have never been a client of ours before, I welcome you to come visit our operation. I would like to personally show you how we stand-out amongst the competition.